Best Places to Visit in Dharamshala, Places not to miss in Dharamshala - Tourist Attractions in Dharamshala
Dharamshala
is one of the most beautiful Hill Stations in India and Himachal Pradesh. The city beautiful Dharamshala is located on the amazing and enchanting backdrop of snow capped Himalayan Dhauladhar range. The panoramic view of Kangra Valley from Dharamshala and the scenic landscapes are marvellous and truly mesmerizing in Dharamshala.
tourist attractions in Dharamshala. People know Upper Dharamshala and Mcleodganj is one of the most visited places in Dharamshala. The other beautiful and famous tourist spots in Dharamshala include Naddi Village, Dal Lake, Bhagsunag Temple,Dharamkot Village and Triund are loved by the visiters.

All these places are liked by the visitors becuase all these places are really splendid and enthralling because of the calm nature, lush green pines and deodars and fresh pollution free air with enthralling natural landscapes.

Dharamshala has many unexplored places which are not very popular but are extremely beautiful. These places are not to miss in Dharamshala and are must see. Tourists generally ignore these natural beauties and miss the true excitement and closeness with the nature.
Tourist Attractions in Dharamshala and Places not to miss in Dharamshala
Tea Facory Dharamshala and Tea Gardens in Dharamshala
Very few people are aware of the fact that Dharamshala has numerous tea gardens in the outskirts which gives an enthralling view. Taking a walk to the outskirts will provide you with an amazing view of the tea gardens on both sides of the roads.
The breathtaking tea gardens will fill your heart with delight when you take a stroll to these gardens. These locations are dust free and pollution free. The surroundings offers you great peaceful experience that rejuvinates your heart and soul.
To have a glimpse of the tea gardens you need to come to Chilgari. From here there are two roads, one lead to Mata Kunal Pathari Temple and another to Narghota Village. Dharamshala Circuit house is also located in Chilgari which is open for the tourists. They can come and stay in Circuit House with nominal tariff and neat and clean ambience.
Both the roads have tea gardens on each side with lush green pine trees. There is negligible traffic in these roads and is a heaven for nature lovers. If you wish to see how Kangra Tea is being manufactured the Tea Factory near Narghota will give you a warm welcome. People are very affectionate and they will give you all the minute details and will guide you to the factory. The workers are also trained to welcome the guests at the Factory.
So next time when you plan to visit Dharamshala do not miss to visit the tea gardens
Narghota Village near Dharamshala
Take a walk from Kainchi Mode towards Narghota Village. The road has lush green tea gardens on both the sides. You will feel as if you are walking in a huge farm house inside the jungle. The landscapes offers lot of excitement and thrill with the enchanting scenic beauty.
Mata Kunal Pathari Temple near Dharamshala
The famous temple is located on the outskirtd of Dharamshala amidsts pine forests on one side and tea gardens on the other.
Indru Nag Temple in Dharamshala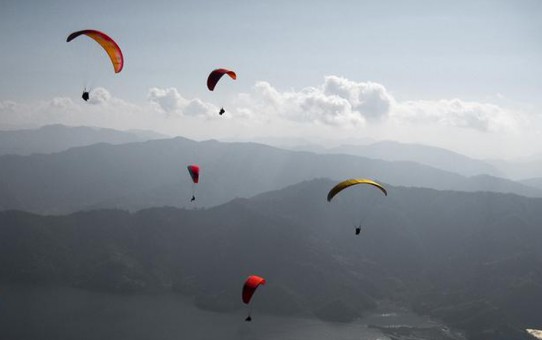 Located on the hill top Indru Nag temple offers full view of the Kangra Valley and Dharamshala town. Trekking to Indru Nag is a very good option. 3 Km tek is mesmerizing and the natural beauty can be experienced from the heart. From Kotwali Bazaar Dharamshala, take Khanyara road to reach Indru Nag.
Kangra Fort near Dharamshala
Located in Kangra Town Kangra Fort is around 20 Km from dharamshala. The ancient fort was never conquered by any one because of its unique architecture. This one is not to miss.